Cafetiere
YOU WILL NEED
Cafetiere, Kettle, Scales, Spoon, Coffee Cups, Water, Coarse Ground Coffee
METHOD
1. First of all you need to preheat you Cafetiere so fill with hot water and let it sit whilst we boil some more water.
2. Empty your Cafetiere of the heating water and depending on the Size of your Cafetiere (See guide below) add the weight of Coffee required.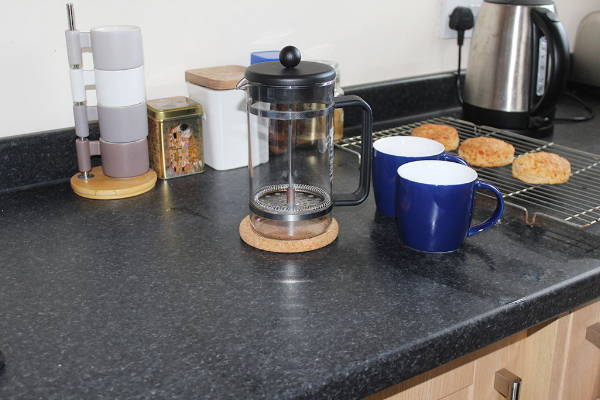 3. Once your kettle has boiled make sure to not add it straight away but to allow if to cool for 1 minute. Never pour boiling water over.
4. Pour the correct ratio of water into the Cafetiere (See Guide below). You should pour enough to allow the Coffee to 'bloom'. Pour the rest of the water into the coffee and stir with a spoon to make sure all the grounds are wet.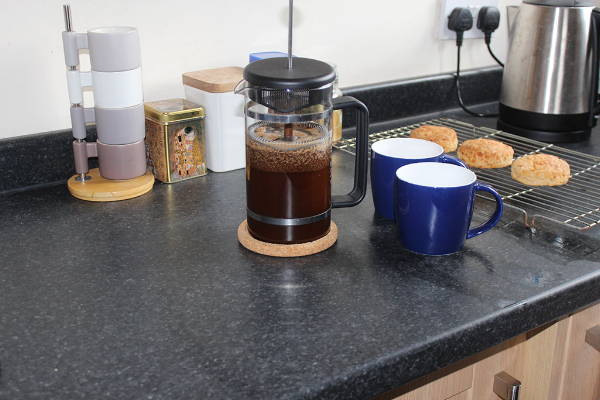 5. Allow your coffee to brew, 4 mnutes should be sufficient.
6. After the 4 minutes have passed, give your coffee a final stir before plunging , this will help prevent grinds from getting into the coffee. Plunge slowly applying equal pressure.
7. Your Cafetiere is ready to serve!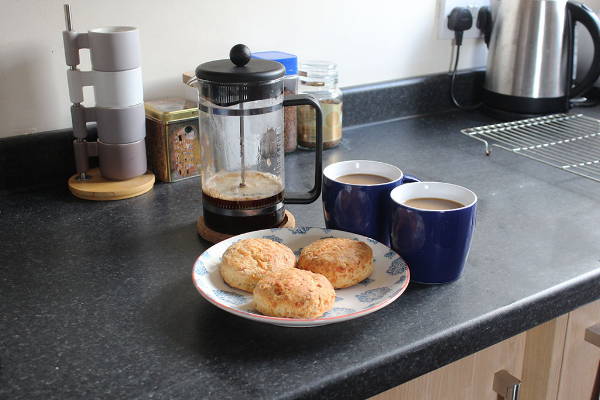 ---
RATIO: 6g of Coffee to 100ml of water